The cooperation between the Anhalt University of Applied Sciences and the State University of Innovation and Telecommunication Technologies (SUITT, Odessa National Academy of Telecommunication until 2021) has existed since May 2013 and is very successful. During this time, two English-language joint degree programs for master's degree (communications and embedded systems and data science) and a German-language joint bachelor's degree program (electrical engineering and information technology) were created. More than 50 students have received diplomas in these programs and work in German and Ukrainian companies, about 10 of them work as Ph.D. candidates in various research projects with HSA. There, Ph.D. candidate from SUITT are currently conducting research in various projects, who previously came to Köthen (Anhalt) for a joint degree program. However, intensive collaboration on joint research topics also reveals an urgent need to develop joint teaching and learning activities between the corresponding universities so that research activities can be further intensified and supported by the human resources.
The Odessa Polytechnic State University (Odessa Polytechnic, ONPU until 2021) is known for its profile, which is strongly focused on mechanical engineering. Together with the German technical faculty, where much of the subject is taught in German, it sees itself as a link in technical cooperation between Odessa and Germany. In technical nature, the classic "analog" engineering dominates.
The National Technical University of Ukraine "Igor Sikorsky Kyiv Polytechnic Institute" (KPI) is a leading technical university and one of the strongest internationally oriented universities in Ukraine. At the end of 2019, HSA was able to expand cooperation by including key performance indicators and integrating them into the innovative DigIn.Net network. Various exchanges of students and teachers were carried out with universities. Over the last two years, more than 5 joint scientific articles have been published with the KPI scientific group. In 2021, HSA and KPI signed a joint degree program in Master of Communications and Embedded Systems. A German-Ukrainian center for best practice in data analysis and transport infrastructure based on artificial intelligence is currently being developed in Kyiv under the auspices of the HSA and with the participation of the University of Constanta and KPI. It also involves the country's leading scientific institutions.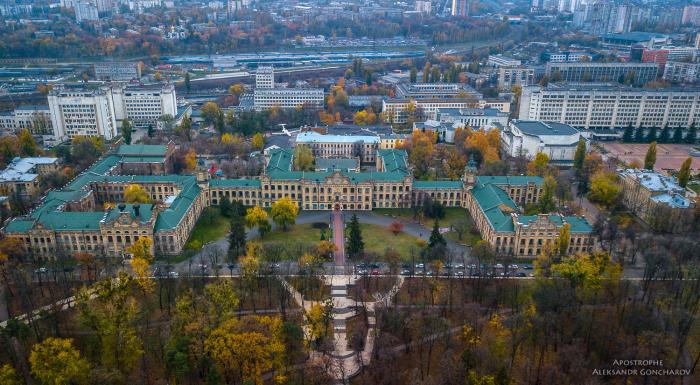 The Ternopil Volodymyr Hnatiuk National Pedagogical University (TNPU) is one of the oldest universities in Western Ukraine. Today, it is a highly respected educational institution, as well as a highly qualified didactic center of pedagogical education in Ukraine. The TNPU took the first place as the best pedagogical institution of Ukraine in the consolidated rating of higher educational institutions of Ukraine 2020 (information resource of Osvita.ua). The TNPU is a leader among educational, humanities, arts, linguistics and sports universities and has a variety of joint degree programs with European universities. It is one of the first educational institutions in Ukraine which introduced the standards of the Bologna Declaration into the educational process. The exchange of didactic methods in ICT teaching should serve to mutually improve the curricula and advanced training of HSA and the universities involved.